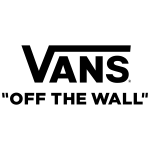 VANS Skate Old Skool Reynolds (navy/golden brown) skate shoes
Andrew Reynolds version of this legendary skate shoes
VANS Skate Old Skool skate shoes
(Reynolds) navy/golden brown
Kod producenta:
VN0A5FCB9CV1
Completely redesigned for modern skateboarding, the all-new Reynolds Skate Old Skool delivers more of what skateboarders need to enable maximum progression. The repositioned DURACAP™ reinforced underlays and fully redesigned uppers, combined with a new two-part foxing tape that features a deeper knurl pattern on the toe, make the new Reynolds Skate Old Skool durable enough to withstand daily skateboarding abuse. For more board control, the new molded heel counter and internal tongue straps lock in your feet. Even the gum rubber sole that made Vans famous has been elevated with the SICKSTICK™ rubber compound to deliver more grip and boardfeel. Plus, POPCUSH™ energy return sockliners provide superior cushioning and impact protection while helping to lessen leg fatigue for longer skate sessions. Internal heel stiffeners have also been added to provide more support and stability.
• Suede
• DURACAP™
• SICKSTICK™ waffle sole
• POPCUSH™ insole
• Comfortable and very durable
The new Reynolds Skate Old Skool's updated foxing tape, along with a mix of sturdy suede, denim, and heavy canvas uppers inspired by classic 90s skateboarding, gives you the iconic look you want while bringing all the performance benefits skateboarders demand. The new checkerboard flag on the side guarantees that you're getting the best in style and modern skateboarding performance, and Andrew also had the idea to flip the tongue label and highlight the underlying message of Skate Classics: Vans—World's #1 Skateboarding Shoe.